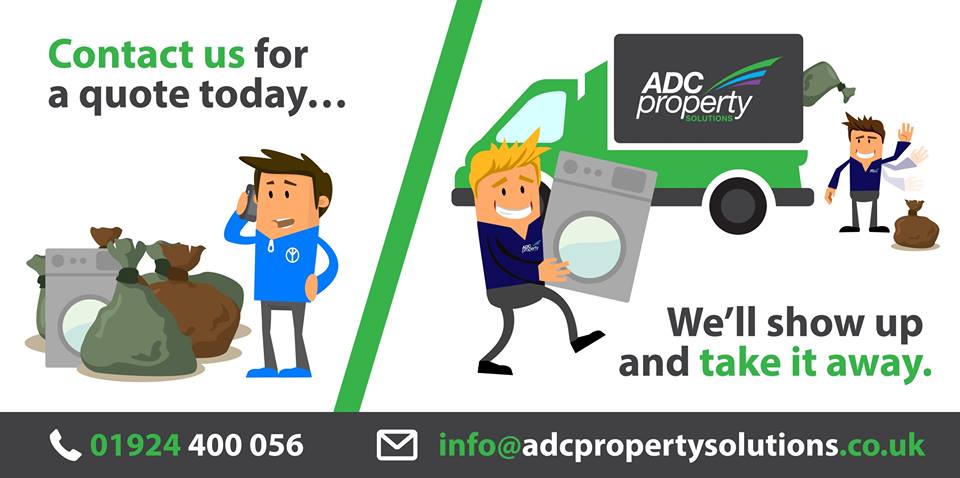 Sick Of Skip Hire Prices In Heckmondwike?
We understand the headache that hiring a skip in Heckmondwike can cause? First of all trying to figure out what size skip you need? Do you need a medium or larger skip? When will they collect it? Is your driveway big enough to accommodate one or will you need a skip permit (current cost £12.10 from Kirklees Council for up to 7 days)?
Often cheaper than skip hire, we only charge you for the amount of waste you have.
Our Cheaper Alternative To Skip Hire In Heckmondwike
Not only is our alternative to skip hire in Heckmondwike often cheaper than hiring a skip, but we will also load the items for you. All we need to know is what items need clearing and we will then load them onto our custom-built truck. This save time and energy and best of all you only pay for the waste we take. We break down the waste for you, so you won't have the hassle of fitting larger items into often awkwardly shaped skips.
As the waste is removed immediately, so you can guarantee that you won't have an unsightly skip blocking or damaging your driveway unnecessarily. We can even remove hazardous waste such as electrical, chemicals, oils, gas bottles, batteries etc.
So if you looking for an alternative to Skip Hire In Heckmondwike why not call us on 01924 400056 or email:info@adcpropertysolutions.co.uk
About Heckmondwike
Heckmondwike is an electoral ward in the borough of Kirklees, West Yorkshire. Up until recently it belonged to West Riding of Yorkshire, until the boundaries were re-written in 1974. It's closest partners are Cleckheaton and Liversedge and it lies 9 miles south west of Leeds.
Famous Footballer Sir Stanley Matthews had his boots made by a local footballer boot manufacturer, maybe these helped in his amazing footballing career.
Efficient, quick, friendly,helpful and excellent service all around. Tracy Parry