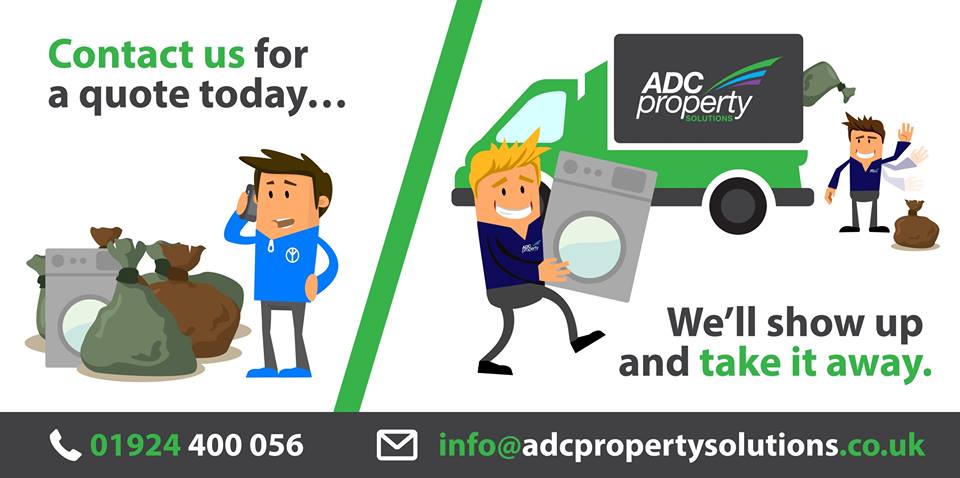 Why You Shouldn't Hire A Skip In Leeds
Hiring a skip in Leeds can be costly and it can be difficult to figure out exactly what size of skip you need for clearing your goods or waste. Then there is the additional cost of a skip permit (which currently sits at £16.30), if you wish to have it placed on the road or pavement and it can soon spiral out of control.
Benefits Of Our Leeds Cheap Skip Hire Alternative
We have an alternative to skip hire in Leeds which will help you clear any waste without worrying about someone else filling your skip or it being on your premises longer than you require it.  Your waste will be loaded onto one of our custom-built trucks.  All you need to do is point them towards the waste that needs taking and we take care of all the heavy lifting and loading. We then remove your waste the same day and the best news though is that you only pay for the waste that we take. We can even collect a wide range of hazardous waste materials including electrical, chemicals, oils, gas bottles, batteries etc.
So if you looking for alternative to Skip Hire In Leeds why not call us on 01924 400056 or email:info@adcpropertysolutions.co.uk
About Leeds
The Leeds area has been involved in a number of developments since the downfall of the industrial markets in the UK and has been a cultural and vibrant hot spot, with a lively nights scene set under converted railway arches. In the 2011 census Leeds had a population of around 474,632 people. It is also home to the Royal Armouries Museum, which has a stunning range of arms and armouries throughout the decades which is situated over 5 floors.
---
Thank you so much for the fantastic job you did. Start to finish was a dream. Angela Proud